Your vehicle's transmission is not something to mess around with. If it's experiencing problems, finding a professional who can effectively deal with them is paramount. At Bowman's Auto Repair, we're your go-to provider of transmission services. Our expertise is proven and our capabilities are encompassing. Customers in Butler, East Butler, Lyndora, Oak Hills, and Meridian, PA come to us when they need external transmission repair because they know we'll put the work in to make things right. We don't ship your transmission off to someone else or put a bandage on the problem. Instead, we apply our in-house expertise and resources to repair, rebuild and reseal your transmission. It saves our customers headaches and costs, and showcases our dedication to excellence.
While some shops offer basic transmission troubleshooting or general repairs, we go above and beyond to offer a full range of services, including: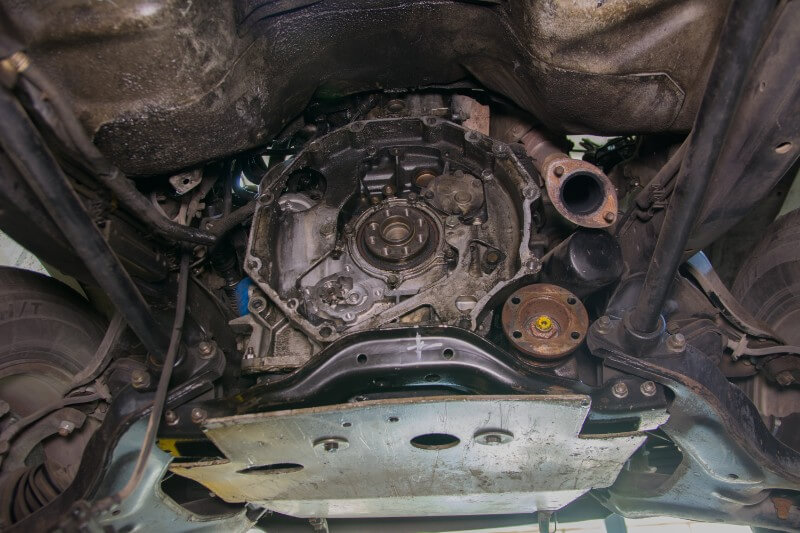 Repair
If your transmission is grinding or your gears are slipping, we're here to offer you external transmission repair in Butler, PA. Our experts will diagnose your transmission and recommend the best solution for you.
Replacements
If a transmission replacement in Butler, PA is your only option, allow us to make the switch for you. We can help you track down a transmission and facilitate the new installation. The result can be restorative! Our experts will help keep costs low and ensure there are no problems with the new installation.
Flushes
Flushing your transmission is part of routine vehicle maintenance. We perform flushes to make sure debris is being evacuated from your case and everything is properly lubricated with new transmission fluid.
Resealing
If there are red stains on your garage floor, it's time to have your case resealed. We'll restore your transmission case to the hermetically safe state it's supposed to have, flush out debris and fluid and replace everything. The result is a case that's protected and free of friction-causing contaminants.
Expert Transmission Repair & Replacement
Transmission services sound scary, but they don't have to be when Bowman's Auto Repair is on your side. Our professionals will make sure your transmission is handled perfectly, so your vehicle can once again regain its smooth functionality. Contact us today for more information about our capabilities.